By signing Eddie Mair, LBC has broken BBC Radio 4 for some listeners. It also provides the fix.
LBC launches breaking news-style ads that are live in four hours, using real-time, dynamically served video.
LBC achieved mass PR and promotional coverage as a result of hosting the first on air debate between Nick Clegg of the Liberal Democrats and Nigel Farage of UKIP. We explore the scale of it.
Promotion and content merge as LBC hosts the first leaders' debate in the UK this year. See how the station has maximised opportunity from the occasion.
A new jingle package triumphantly heralds the arrival of national LBC.
The ingredients of LBC's bombastic new top of the hour sequence.
If you've spent the month doing dry January and those extra hours in the gym – then there's a few tidbits out there that you may have misted. Here's Earshot's handy run down of cool things in radio marketing, promotions and production in January 2014.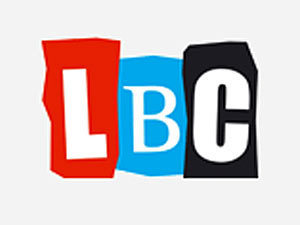 LBC.co.uk gets a bit of makeover with new editorial highlights and commercial integration – Earshot takes a look.
In just a few days time – the eyes of the world will be on a small town in East London as the Olympic games descends on London. Earshot takes a look at how radio will be playing its part to bring coverage to life.